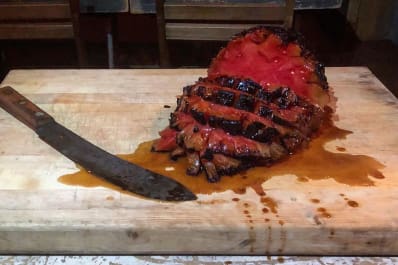 It was Sunday midday and Aavi was browsing through the net looking for the latest food trends and news to blog about. Aavi's patience was thin having spent the early hours of the morning playing creative destruction with his cousins online…. (They didn't win a single time that night). Every time Aavi clicked on a food link, Aavi was redirected to a google ad site asking him if he was ready to meet the most exotic Asian, Slavic and Russian women ever…. But now was not the time, so Aavi bookmarked the page and forged on and then Aavi came across a wonderful almost bizarre discovery.
Hey what's up my young Uchiha's. It's Aavi back again. And this time, it's about Water Melon !!!! (Say it in the vine voice). So this was quite a freakish discovery for me, and I'm actually quite surprised I have not stumbled across this before, especially being a vegetarian and this dish serving as an alternate for steaks. Yeps, that's right, there's a genius amongst all of these existing Food Technologists, Culinary Scientists and Chefs. And his name is William Horowitz, not to be confused with Anthony Horowitz who in my opinion is an absolute brilliant author who wrote many brilliant series including; Alex Rider, The Diamond Brothers, The Switch and Raven's Gate.
No, this is about William Horowitz who is a brilliant chef who hails from a restaurant in Manhattan known as Duck's Eatery. While the innovation itself may be fresh and completely new, the approach to looking for new ways to cook, process, serve up and present food has always been a consistency at Duck's Eatery. His restaurant Duck's Eatery opened back in 2012 and almost immediately developed a reputation for having and I quote foodandwine.com, "having an experimental kitchen". Their early menu consisted of blowfish-tail and shrimp ceviche presented in a canning jar, out of which smoke would pour once opened.
So it's no wonder that customers have always come back for more new and exciting dishes to sample. I think that the success of Duck's eatery can be attributed to the fact that they were able to successfully solve the question that many consumers ask including myself ask. That question is, "In the world of Food where it seems like everything that can be created has already been created, how do you go forward in terms of innovation in order for growth and consumer satisfaction ?".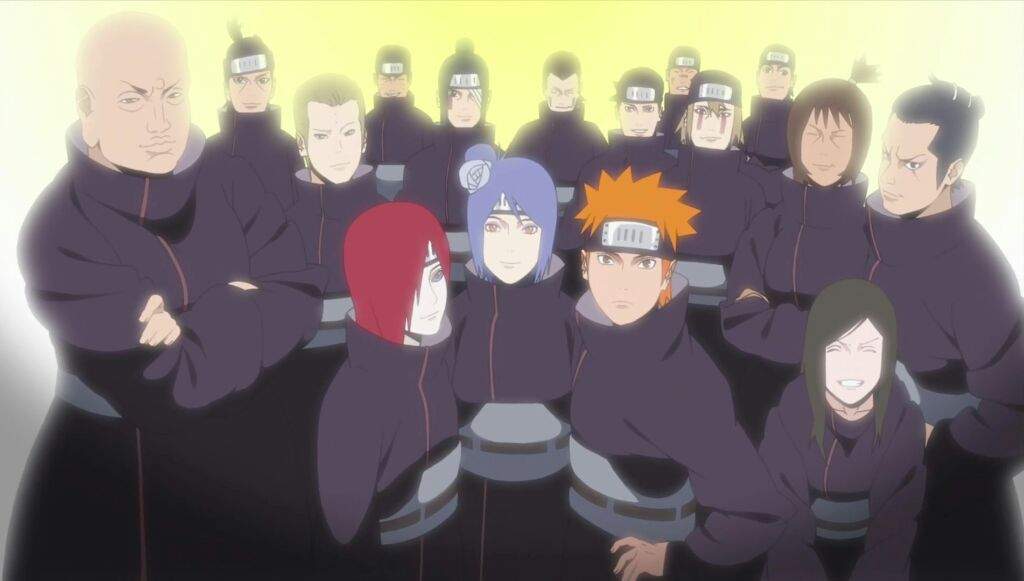 Another problem that Duck's Eatery has addressed is the challenge that I personally feel whenever I attempt to eat out. And that problem is that it's not as difficult to prepare foods that previously felt exclusive to restaurants. I'm talking about burgers, pizza, seasoned fries, nacho's, taco's, paneer, Indian cuisine, crumbed food's, falafels, schwarma's, peta bread with fillings, pies, springrolls and samoosas etc. Everything I just listed, I can make at home, and in less time and a smaller cost than I would at a restaurant. Combine that with all the food network channels, youtube and the internet, us consumers are informed being able to prepare these dishes in a healthier, more cost effective way that is delicious if not even more delicious.
I'll give you an example, last week, I bought a Veg Schwarma from Nando's and let me just say it was just horrible. I mean this wasn't some kind of school tuck shop or corner "Govender's"  tuck shop, this was an esteemed fast food joint. The schwarma just felt soggy and the contents in it just felt like it was just shoved in without measuring the portions in a sizable ratio. There was hardly any sauce in it, and the little sauce in it felt like it was the kind that was scraped from the bottom of the bottle (If you 're the type of person who squeezes toothpaste properly and uses every last drop, you can relate).  And finally it said "Veg Schwarma" but it was literally just filled with big chunks of cheese with pieces of soya in between.
My aunt who visited us whipped up a better schwarma for us in less than 30 min… Yeah I got side tracked, getting back to the topic…
Determination, consistent hard work, experimentation, taking a risk to play in a niche market, trial and error, research and passion are the answers to the questions that I mentioned above.
So, with regards to the smoked melons, there are two that caught my attention (try that for a pick up line). The first is Smoked Watermelon Steak, and the process is actually quite similar to that of it's meat predecessor. First, the rind is shaved off, so as to create a consistent bite and maintain the illusion. From there, Horowitz brines the fruit in a combination of ash, salt, and spices to give it the exterior aesthetics and texture of a steak, from there, the whole thing spends eight hours in a smoker before it makes its way onto an intrigued diner's plate.
The watermelon's exterior is charred to perfection, giving off the unmistakable appearance of a steak. It's interior is revealed when cut open, showcasing an ultra-rare, blood-red appearance which is still very plausibly and passes as an underdone steak. Only the appearance of the occasional seed and the sweet taste enjoyed by those brave enough to take a bite ,will sell out the watermelon that it is anything other than a beautiful plate of beef.
There's also a watermelon ham that must be ordered in advance as it takes about a week to prepare. It takes four to six days to make. First, it's brined in a salty solution with coriander, oregano and wood ash, which gives it the much needed end result a tough exterior for it's disguise. Then, it's dried and smoked for half a day. Finally, it's scored just like you would a ham, seared in a pan, and basted in its own juices for a smoky and juicy creation that feeds up to three to five people.
According to foodandwine.com, it's sensory attributes (taste mainly) are I quote: "We've been told, not like meat, but not like fresh watermelon either. Salty, smokey, tender and juicy. So… sort of what you might expect?".
Whilst this may not be winner for all of you thinking about going vegan or vegetarian, it definitely is something new and exciting to introduce your palate to whether you consumer meat or not, and perhaps for the vegans, it may be something you can look forward to when you eat out. Duck's eatery has a whole list of other unique and diverse offerings like cantaloupe burgers which are slow-baked and dehydrated after they're smoked. So yeah well done to Duck's Eatery for creating something so fresh and exciting as well as giving me something to blog about.
So, until next time my Young Uchiha's, that's it from Lord Sri Krishna and Aavi.
Ciau